Our service motto is to provide a different software outsourcing service to distinguish the brand "Heligate" among many Vietnamese IT out sourcing companies, which means provide a service even better.
Based on your expectation and the feature of the system, we will suggest the suitable type of contract, which are mainly 2 types:
- Package Development Contract 
- Time & Material Contract (quasi-mandate Contract)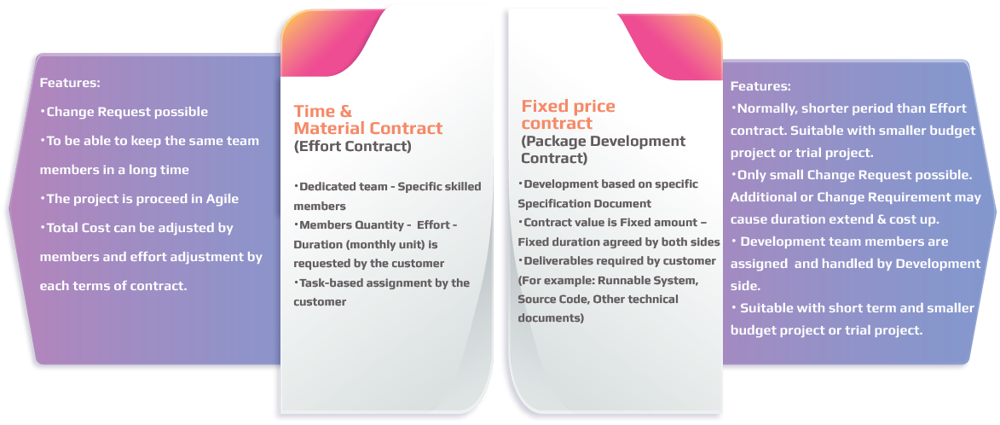 Development methods shall be determined, but Agile Development is the easily managed and result-visible method to apply.
Heligate distinguish ourselves by giving the flexible support when there is Change Requirement (CR) even to Package Development Contract.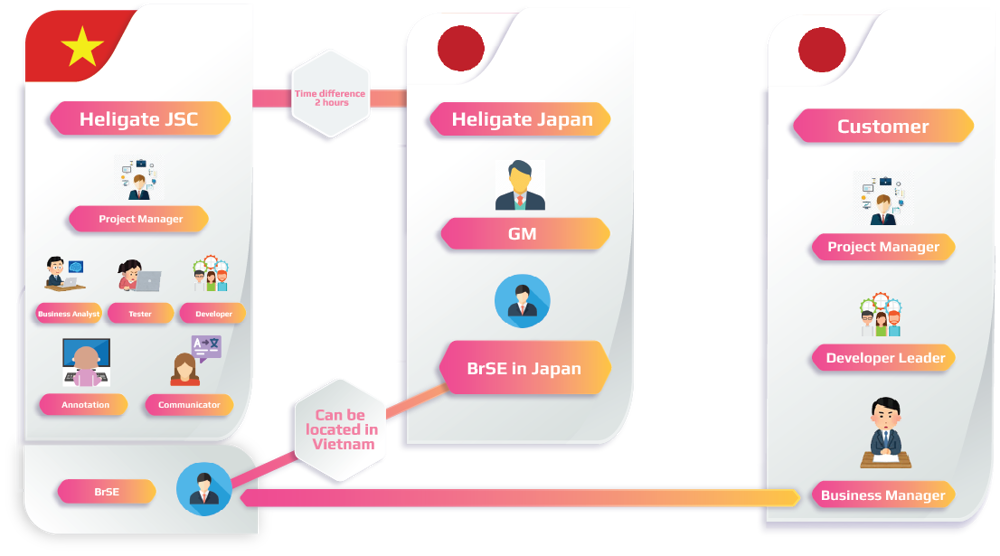 The reasons to choose Heligate as A offshore development vendor: 
- High level Requirement Analysis & Proposal Capability 
- High Commitment of Quality and Deadline 
- Try the best to 100% satisfy the customer's expectation 
- Professional project team members who always work with over 100% of their energy.
Our simple service formula :